NJREI Group
Networking Networking Networking! And Education is a great way start out in Real Estate. Our Meeting was Established in November 2011, now having over 2,500 members, with an average attendance of 80 to 125 members (depending on what type of event) NJREIGROUP has become the premier real estate & business networking community of the greater New Jersey Area! Simply said, our mission is to provide you with the education, training, motivation, and networking opportunities that will further your ability to achieve financial freedom. Whether you are a seasoned investor or a beginner, NJREIGROUP is your partner in attaining your financial goals.
---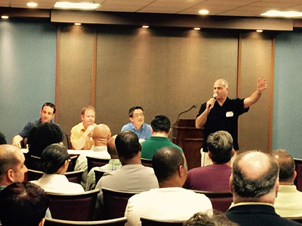 ---
Glen Seminars
We are active investors and have 30 years of personal investing experience completing hundreds of deals. Everyone needs training and there are a lot of books, trainers, workshops and seminars being offered on all different subjects. But if you want to Buy, Fix, Flip, Finance and do JVS.. Why not learn from a seasoned 30-year successful investor and team?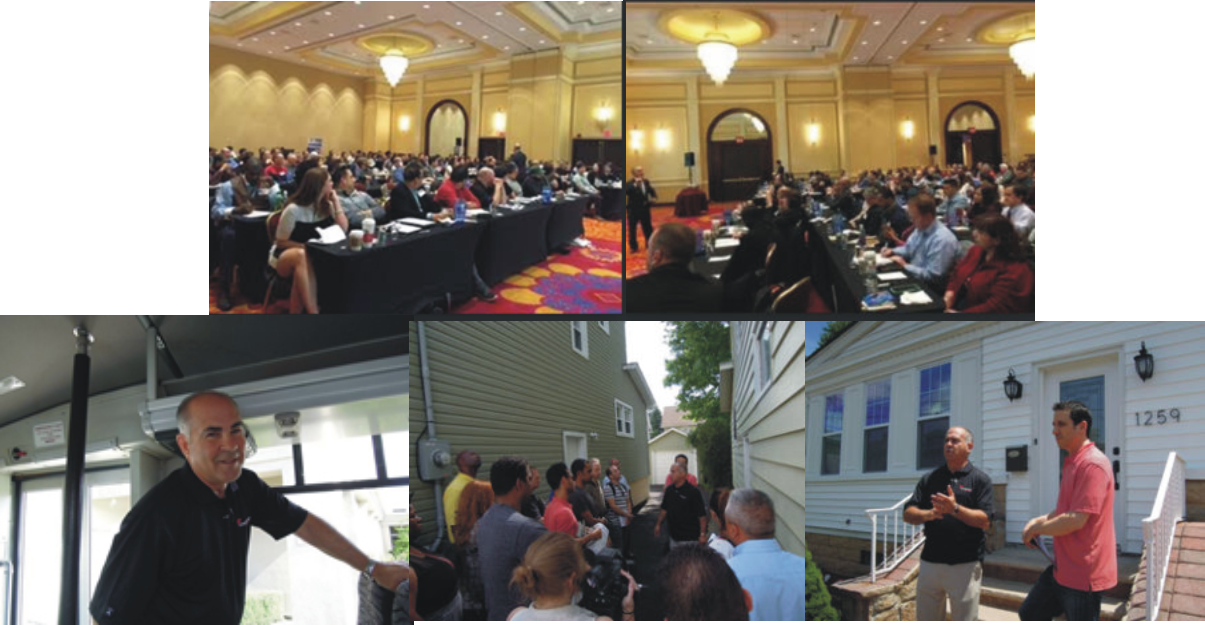 ---
R.E.W.A Mentorship
Real Estate Wealth Academy
By Shomail Malik | Glen Gallucci | Farhan Malik
Real Estate Wealth Academy is the most in-depth real estate investment educational provider out there. Nothing is held back, we provide all the information necessary to take you from novice to guru, and accompany that with the guidance to catalyze your success. We will take you A-Z in the rewarding field of real estate through webinars, live seminars, documents and mentorships through bullet proof methods. Ask for when our next event is!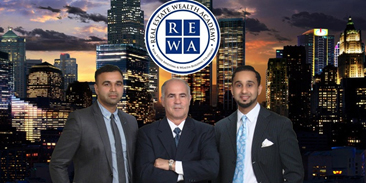 I've worked with Glen and his Peak Properties team on a few rehab deals. Each time I work with them it gets easier. The Rehab draws always came on time, which allowed me to complete my projects quickly. The application process is very simple, and I know I can rely on the team's expertise to help me validate the numbers in my deal. Plus, their Deal Analysis gives me all the out-of-pocket costs, so I'm never surprised.

If you can only listen to one real estate guru – make it Glen Gallucci. You will learn more invaluable information in 5 minutes from Glen than you will in 5 hours from anyone else. He's done it all – wholesaling, rehabbing, financing, joint-venturing – and he shares his vast reservoir of experience, including mistakes to avoid, in the most tell-it-like-it-is presentation you will ever hear.

I've gotten my share of RE courses, and they've been very valuable to me throughout my investing career. Glen Gallucci's course "A Seasoned Investor's Guide on How to Buy, Fix & Flip Distressed Houses" is definitely one of my favorites. This course contains detailed REAL WORLD examples of how to find properties, get the money to pay for them and get them rehabbed the RIGHT way. It's obvious that the author is coming from many years as both a contractor AND an investor. To be able to learn how it's really supposed to be done from someone with Glen's experience is invaluable. This course is a MUST HAVE for anyone serious about this business.

Although I am only in my first year of Real Estate Investing in the North East, I have gained so much knowledge & confidence from Glen Gallucci. I feel that I can now handle any Real Estate Transaction that comes my way, no matter how difficult or complex the deal may be. Through Glen's own experiences in Real Estate Investing, he has the ability to transmit real life examples, relating to all facets of rehabbing & investing, which enables you to learn the trade much quicker. The rehab bus tour he organized was incredible, he provided us with so much information on how to rehab 3 sample houses, room by room, in great detail. The forms he gave out along with the tour, with information on the "13 Potential Monster Problems", Inspection & Cost Estimate Guides, Offer Worksheets, Contractors Pay Summaries, Contracts & Appraisal Guides were invaluable and I have used them many times over. As a speaker & presenter at the regular investment meetings I have attended, he has that uncanny ability to break down the field of rehabbing & wholesaling in such a way as to make it enjoyable, extremely interesting and easy to follow. I would recommend him highly to anyone seeking to proceed in the right direction in the field of Real Estate Investing.