Peak Properties, LLC, is a professional real estate investment company that specializes in buying and selling properties from Pre-Foreclosures, Bank Owned (REO's) Estate Sales, Trusts and Distressed Situations. We have been in the real estate and construction industry for over 25 years and have a successful record in new and renovated residential projects as well as commercial projects. We continue to invest in our own properties as well as joint venture with other real estate investors. Our projects have included: Purchasing and Renovating 1 to 4 Family House, Co-Op Apartments, Condos, Building New Homes and Modular Construction, Renovating Older Homes, Building Retail Locations, and Renovating Commercial Space for Fortune 500 Companies. We continue to invest in our own properties as well as joint venture with other real estate investors in need of cash. We are also a Premier Direct Private Lending Company lending to our fellow Real Estate Investors for over 10 years!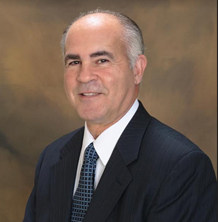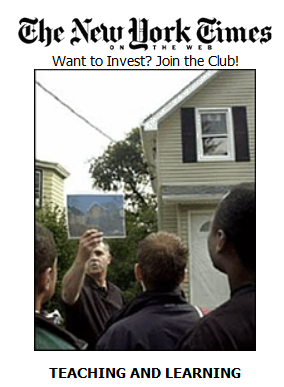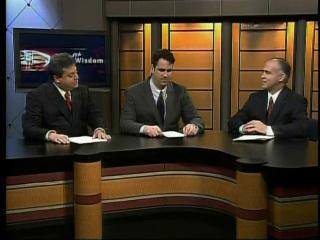 Glen Gallucci, Founder and CEO:
Glen Gallucci, actively buys, rehabs and sells residential properties. Glen is an expert at analyzing, buying, fixing and selling houses in distressed residential real estate market as well as being an astute and savvy private lender and joint venture partner to other real estate investors. He has invested, renovated and built numerous residential and commercial projects during his 30-year career. Glen and his company have been offering two successful programs for beginning investors as well as the seasoned investors. Glen's proprietary "Private Lending Program" continues to be a huge success for him and his financing partners funding many real estate investor deals for over 15 years.
He has developed a very popular Turn-Key investment program that enables busy investors the opportunity to invest in short term real estate using Glen's proven and sensible investing methods. A well-diversified businessman, as well as being an in demand speaker; Glen is also engaged in real estate education. From the trenches, and with his down to earth "tell it like it is" format, his business experience proves invaluable for the beginner as well as the seasoned investor regarding the successful structure of starting a wholesale or rehabbing business as well as securing private lenders. Glen's annual bus tour of his investment properties has been featured on the front page of the real estate section of the New York Times™.
Glen Gallucci is recognized as the leading expert in the Private Lending Business for real estate investors. Glen has various unique programs to assist the very well-seasoned investor as well as the novice and beginning investors.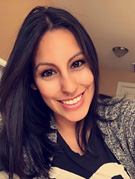 Pamela Providel, Executive Administrator to Peak Properties, LLC and Peak Private Lending:
Pamela Providel, Executive Administrator of Peak Properties, LLC and Peak Private Lending has a vital role in all operations of Peak. Pamela is the center of all communication of Peak and manages the project flow from start to finish that comes into the office. She analyzes, prioritizes and delegates each project task to the appropriate Peak team and support members. Pamela received her Bachelors of Science in Business Administration from Montclair State University. Prior to joining Peak, Pamela worked for a prestigious busy law firm specializing in varies real estate transactions. Pamela's responsibilities start with the inception to completion of every project.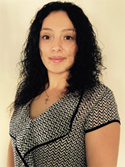 Katelyn Potoczak, Executive Administrator to Peak Funding Group, LLC, Commercial Lending Division of Peak Properties, LLC
Katelyn Potoczak, Executive Administrator of Peak Funding Group, LLC is responsible for all activity with the Funding Group from inception to completion. She analyzes and prioritizes every incoming project and coordinates the lending procedures between borrowers and our executive and support team to ensure accuracy and prompt execution from beginning to end. Katelyn received her Bachelor of Science in Finance from Montclair State University. Prior to joining Peak Properties, LLC, Katelyn was Bank Associate at Provident Bank.

Kimberly Purcell, Senior Project Manager- Peak Properties, LLC and Peak Private Lending
Kimberly Purcell worked her way up with Peak over the last 5 years and is now instrumental for the success of our projects. Kimberly implements the Planning, Executing, and Closing of our Projects by defining the project, building its comprehensive work plan, scope of work and managing to the budget. Kimberly manages our associate Project Managers. Kimberly is also a licensed real estate agent as well as being a real estate investor. This enables Kimberly to accurately assist in the analyzing of every project from the realtor view as well as the investor view. That is an exceptional combination.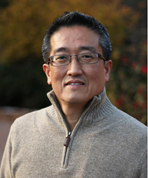 Paul Kim, Wholesaling Educator and Short Sale Specialist:
Prior to becoming a full-time investor, Paul graduated from Rutgers Law School and worked as an attorney. He got his start in real estate by working as a mortgage consultant and investing in real estate part-time. In 2008, he pulled the trigger and decided to work real estate full-time. Since then, Paul has completed hundreds of real estate transactions. Since 2008, Paul has successfully assisted homeowners, investors, agents and attorneys to navigate their way through the foreclosure process, more particularly short sales.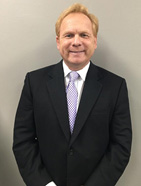 Mark Hill, Advisor and Partner in Peak Funding Group
(Division of Peak Properties, LLC)
Mark Hill is a 25-year veteran of the Financial Industry both with Major Wall Street Investment Banks and large Hedge Funds. His particular expertise has been focused in equity trading and arbitrage strategies.
In recent years Mr. Hill has been investing in Private Lending and Home Rehabilitations in New Jersey, Massachusetts and Rhode Island.
Mark has joined Glen Gallucci to form Peak Funding Group LLC which will concentrate their lending to those states while adding new states, larger projects, and unique diversified projects.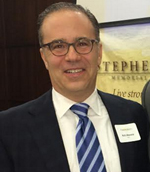 Richard M. Morano II, Advisor and Member of Peak Funding Group
Richard M. Morano II joined the General Partner as a Special Advisor and Member in January of 2017.  Mr. Morano has 30 + years of experience in the hedge fund industry. Prior to joining the fund Mr. Morano served as a senior portfolio manager for BBT Capital from September 2011 to October of 2015. He was responsible for several of the equity long/short portfolios, the volatility portfolio, and oversaw the upgrade of the risk management systems. From September of 2006 to December of 2010 Mr. Morano was the senior managing partner of Brookline Avenue Partners (a Dallas based multi strategy hedge fund with over $500 million in assets). He was responsible for all credit, convertible bond, and derivative portfolios as well as risk management and director of all trading. Prior to Brookline Avenue Partners Mr. Morano was a founding partner of Carlson Capital LP (an $8 billion multi strategy hedge fund) were he was responsible for the global credit, convertible, and derivative portfolios as well as firm wide risk management. Mr. Morano holds a Bachelor of Science degree in Business Administration from Northeastern University.
Realtors:
Our Expert Realtors were hand-picked and are trained to view all potential projects with investment objectives to satisfy the investment criteria of our company. Their assistance is invaluable.
Wholesalers:
Peak has a huge presence in NJ which attracts some of the best wholesalers of properties so we have a constant stream of new projects. We have alliances with the major players in the industry. We also train beginning wholesalers with our Proprietary "Renovate NJ" Program.
Licensed Contractors:
We have our core team of contractors capable of completing projects in a  wide spectrum of scope of work. Our contractors are licensed, experienced and know how to work in the renovation market.
Legal Team:
We primarily use a core group of 3 legal firms to represent us on all Real Estate Transactions. They are very competent especially with some of the more advanced transactions and proprietary systems used by Peak Properties, LLC.
Title Agency:
We use 3-4 competent Title Agencies to insure clear and marketable title on every property.
Insurance Agency:
We use the savviest insurance agencies for our particular needs. Every property is covered with the highest coverage for protection as opposed to bare minimum coverage.